Our Panelists:
Panel 1: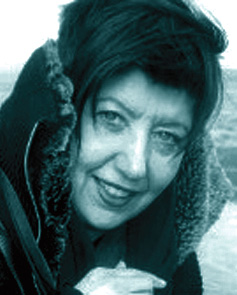 Heather Hay is a consultant with over 40 years experience in Health Care. She is currently retired from Vancouver Coastal Health (VCH) with extended years of service. She has held various leadership roles within both acute care and community care settings including: Director Addiction /Harm Reduction. She holds the following degrees: RN, MA, MScA.
Nancy Keough has 30 years experience working in mental health, addictions and youth and family services. Nancy has been the Executive Director of The Kettle Friendship Society since 1991. Nancy has been very involved with women's issues, as a past board member of Vancouver Status of Women, different task forces and committees. Nancy describes many highlights of her career but top of the list was the opening of the Kettle transition house, Peggy's Place, in 1997 and the purchase of The Kettle Centre on Venables in 1996. Highlights of the current year include the addition of 200 supported housing units and the private donation of 30 million dollars to help make that happen.
Pierre Leichner has been transitioning from a career as an academic psychiatrist to that of an artist over the past 10 years. Most of his works address biopsychosocial and spiritual issues simultaneously. He is presently working on a project of altered books: Diagnostic and Statistical Manual of Mental Disorders (DSM) Re-revised that draws on his previous experiences and knowledge as a psychiatrist. It questions the political and economic issues that are associated with psychiatric diagnosis and treatment. He is a collective member of Gallery Gachet. He obtained his BFA from Emily Carr University in 2007 and his MFA from Concordia University in 2011. www.leichner.ca
Panel 2:
Michael Anhorn believes strongly in people's ability to heal when they are supported in building an environment that supports that healing. Prior to joining the Canadian Mental Health Association, Vancouver-Burnaby Branch as their Executive Director, Michael worked in both the non-profit and public sectors for over 15 years in the response to homelessness. He believes the mental health and housing sectors have much to learn from one another and is excited to bridge these two fields of practice. Michael completed a Bachelor Degree in Psychology at the University of Saskatchewan and a Masters in Planning at the University of British Columbia.
Stephen Holliday is a registered psychologist with over 25 years of experience in the fields of mental health and addictions. He has managed numerous public mental health and addiction programs, has worked with individuals with serious mental illness, severe addictions, developmental disabilities, brain injury and brain disorders and has extensive experience in clinical research including the evaluation of psychiatric medication. He has also worked with mental health advocacy groups as an advisor and researcher. His recent focus has been on the development of strength-based recovery and treatment programs and client-centered clinical treatment models.


Colin Ross was diagnosed with bipolar disorder as well as ADHD at a young age and has been struggling with mental illness his entire life. One of the largest struggles Colin has faced is dealing with the emotional trauma that has stemmed as a direct result from being ill. Colin benefits from the use of medication as it enables him to "take a little control of my life back". He recognizes that there is a lot of emotional damage that exists that no pill could ever fix. Colin firmly believes that with more support for people who have trouble connecting with the world, we would see dramatic change, not just in patients' wellbeing, but in the lives of those surrounding them as well.
Sara T is a 47-year-old female who grew up in a severely abusive home. After her mother left when she was 6, her father started kicking her out on the street. She left at 17 for the last time. In spite of multiple mood disorders, Sara was able to graduate from school and lead a high functioning life. Sara had five home-based businesses and raised two step-children for thirteen years, until she had her first complete breakdown. She believes everyone has the right to a home and the help they need to cope with addictions and mood disorders.
Panel 3:
Ryan Caron is a Vancouver theatre artist who studied both Psychology and Theatre at UBC. He is a front-line care provider in transitional living for persons with mental illness and an actor, director and producer of independent theatre & film. A survivor of suicide and a queer youth from a small rural community, creation has been an integral part of his personal journey. He participated in the workshop for maladjusted and is excited to revisit the discussion around mechanization in mental health care.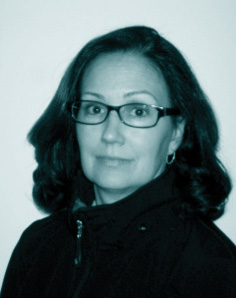 Sue Melnychuk is the Director of Clinical Planning and LEAN for Lower Mainland Facilities Management. She has been involved in facilities development and planning for the last 15 years of her management career and her experience has evolved to complex projects spanning many years and multiple facilities. Her background is in mental health nursing and she is particularly interested in how the health care environment can support therapeutic recovery.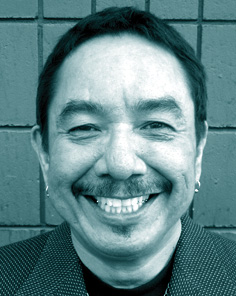 Perry Omeasoo is a member of the Samson Cree Nation. Perry has been working as the First Nations Mental Health Liaison for Vancouver Community Mental Health Services (VCH) for the past 14 years. He also coordinates an annual First Nations Mental Health Conference. He has been the President of Vancouver Native Health Society for the past 12 years. In the past year Perry has been nominated to sit on the board of directors for Native Court Worker and Counseling Society. Complementing his expertise working with First Nations people with severe mental illnesses, Perry is a certified substance abuse counselor and has extensive training in crisis management and critical incident stress management.
Sean Spear began his career in the Addictions Services field in 1995 working as an internationally certified youth alcohol and drug counselor and prevention specialist. His natural leadership skills and desire to directly effect systems change in the field soon lead to a position as Executive Director of Impact Youth Addiction / Prevention Services, serving the Fraser Health region. His passion for the Down Town East Side community and a desire to effect change in the neighbourhood in which he resides lead him to a Leadership position (Associate Director) with RainCity Housing in 2007. In this new position he launched and managed the Fraser St. abstinence based recovery program for residents living with mental health and addiction struggles.